Iatric Manufacturing
December 2020
Angel Tree
Iatric recently filled wishes from 40 children in the area by donating to Central Service's Angel Tree. Also, associates volunteered their time to help fill food boxes to be given away to needy families.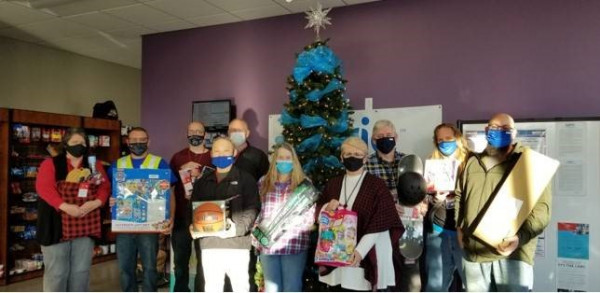 November 2020
Cancer Awareness Support....The fabulous team at our Iatric, Morristown, TN location participated in Cancer Awareness month with a T-Shirt Campaign supporting individual cancers. This year's theme was "No One Fights Alone" and raised over $700 for the American Cancer Society. We are proud of our Associates who invest time and money in supporting causes near to their hearts! Way to go Iatric Associates!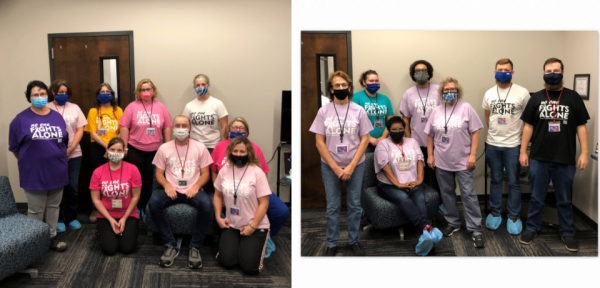 November 2019
Iatric was proud to host a recent visit from Congressman Phil Roe. His visit included a tour of the facility and great conversation with associates where he shared the positive impact that Iatric is having in the community. Iatric understands the importance of community and business working together for growth! Iatric, making healthy happen!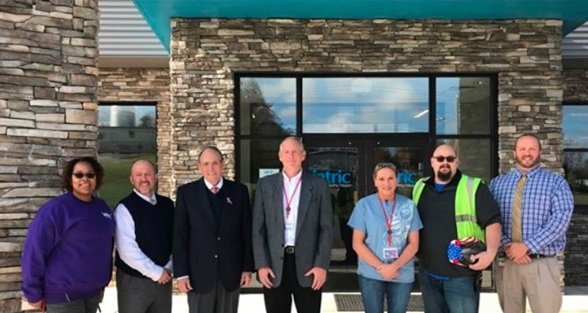 Cancer Stinks Fundraiser
Iatric Associates held their 2nd Annual Cancer Fundraiser that benefits the American Cancer Society. We sold 85 T-shirts and raised over $600 for the American Cancer Society. Associates were able to order a shirt to represent the ribbon color of cancer that is near and dear to their heart. As you can see, cancer touches so many lives and not all cancer is the same. This kaleidoscope of colors represents how many different types of cancers touch each and every one of us.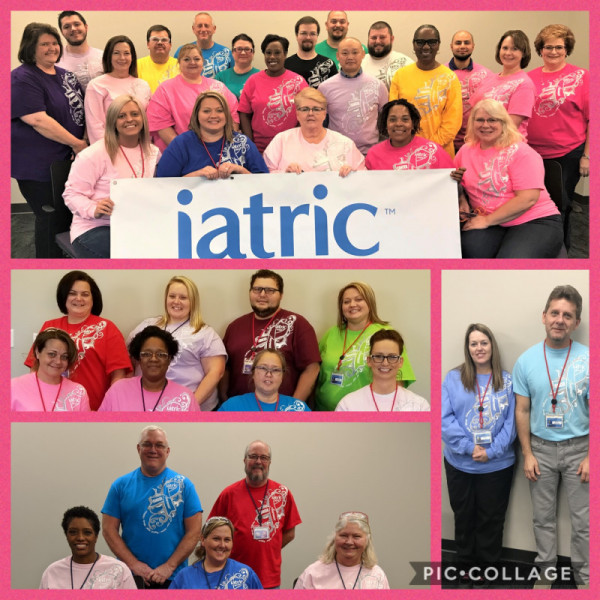 September 2019
Setting the Pace!
Iatric was honored to be selected as a United Way "Pacesetter" organization. A Pacesetter organization is one that is committed to starting early fundraising and awareness campaigns to support the community. Iatric is proud to be involved and serve as a viable community partner where ever they can! Way to go Iatric!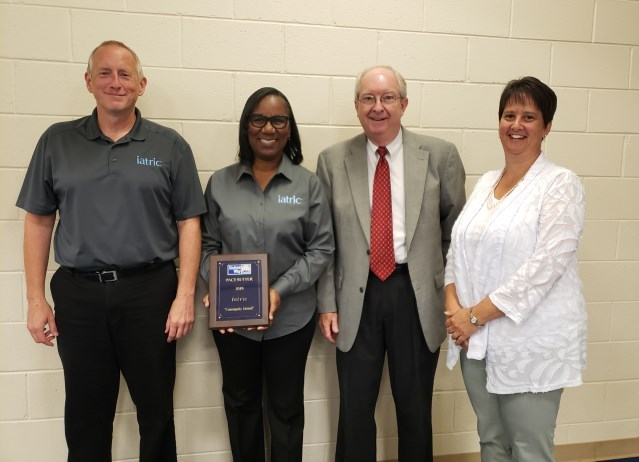 December 2018
The Lakeway Area RHiTA Group (Recruiting Hispanics to Achieve) recently toured Iatric as part of a day-long program to learn about manufacturers in our community. The students who participated were hired by the Tennessee Center for Applied Technology and Walters State Community College to become mentors for younger Hispanic students in the community.
What a wonderful opportunity to engage in our community and let our local students know that we support their efforts.