Company Wide
May 2020
We are in unprecedented times. And in times like these, forward thinking and creativity is essential. Rockline is proud to be highlighted in a recent CNN Business article describing a product solution in response to a time of need and shortage. This is a great example of our Associates demonstrating Thought Leadership, Right Product Solutions and Extraordinary Service. Supporting our brand promise....People Who Make It Right. Way to go Rockline!
https://www.cnn.com/2020/05/01/business/disinfectant-wipes-shortage-coronavirus/index.html?fbclid=IwAR3-bNrA5DIegDYPL_mviIbl_-CEZTkxGLW7o1CNxoNRNlfyJ1DzvhOZkCo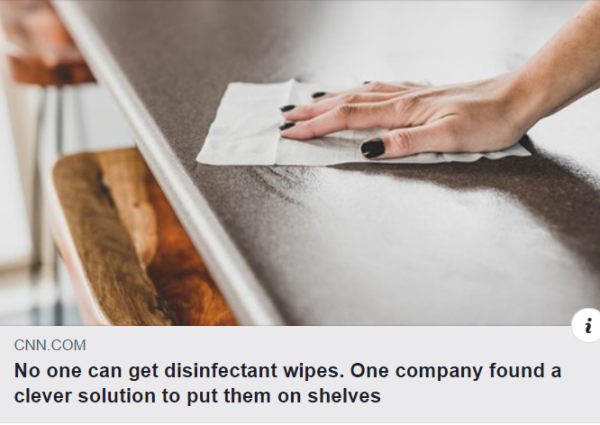 2020 Scholarship Recipients
We are pleased to announce the 2020 Ralph and Clare Rudolph Scholarship recipient.
Enida Luma has been awarded the 4 year scholarship. Her mother, Kumi is a Machine Operator in Sheboygan. Enida will receive $2,000 per year for the next four years as she pursues a degree in Biochemistry from UW Madison. She will be graduating from Sheboygan South High School this spring.
The Ralph and Clare Scholarship was developed as a way for the late Ralph Rudolph and his wife Clare to give back to the employees who have helped make Rockline successful. Having lived through the Great Depression, they saw how economic hardship could take away people's material possessions. The one thing it cannot take away is someone's education. The Community Foundation of Fox Valley manages the application and selection process for the scholarship. Scholarships are awarded based on academic achievement and community service.
2019 Scholarship Recipients
May 2019
Bright futures ahead! We are proud to highlight the 2019 recipients of the Ralph and Clare Rudolph Scholarship. The scholarship fund came solely from the Ruldolph family as a way to give back to the people(Rockline Associates) who have worked so hard to help make Rockline successful. Two scholarships are awarded each year to deserving dependents of associates who are currently working for Rockline/US Facilities. Applicants must be high school seniors. The Community Foundation of Fox Valley manages the scholarship application and selection process.
The winner of the 2 year scholarship is Omar Fuentes, Jr. His mother, Chantha Dariphone is a packaging operator in Springdale. Omar is pursuing a degree in Electrical Engineering from Northwest Arkansas Community College. He will receive $1,000 a year for two years.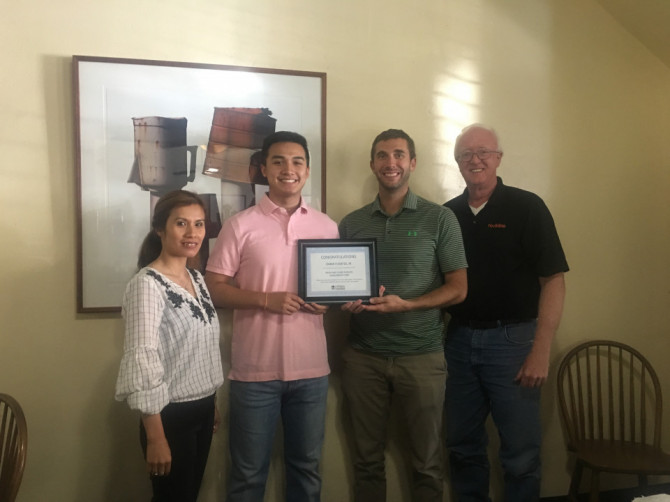 The winner of the 4 year scholarship is Dustin Eilers. His father, Al works on the Strategic Sourcing team in Sheboygan. Dustin will receive $2,000 per year for the next four years as he pursues a degree in Aerospace Engineering.