Sheboygan, WI
October 2019
Rockline supporting community partnerships.. people who make it right!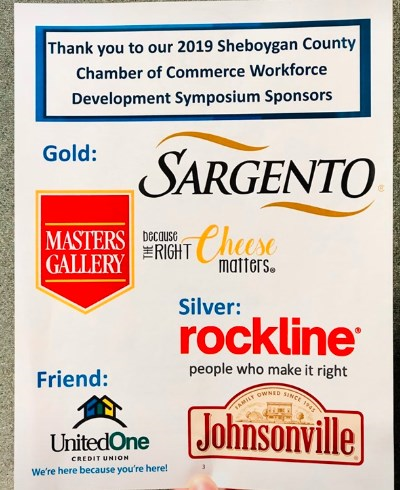 Rockline's mascot Captain Clean hanging out with friends at the United Way of Sheboygan County Harvest for the Hungry event. Rockline takes pride in supporting our communities where we live and work to make them better places for all!
October 2019
Thank you to Rockline WI Associates/Families who participated/supported the Feed My Starving Children program. The three day program packed a total of 163,296 meals which will feed 447 children a meal each day for a year. Giving of a few hours can make so much impact, was a great team building event and it just feels good to help a cause. Great example of living our values and our mission, #peoplewhomakeitright!
September 2019
Rockline Associates had amazing day at the Sheboygan County United Way Day of Caring. Giving of our hearts and hands to support our communities, that is what Rockline is about. We are proud that over the last ten years, Rockline/Rockline Associates from all of our sites have contributed over $1 million to the United Way. We believe in giving back to the local communities in which we live. Rockline's mascot, Captain Clean, was also a big hit among the over 1,000 volunteers. Community Together makes us strong!
September 2019
We are proud to have two of our Rockline Associates participating in the Sheboygan County Chamber of Commerce Leadership Class. Promoting leadership, growing skills and supporting the community!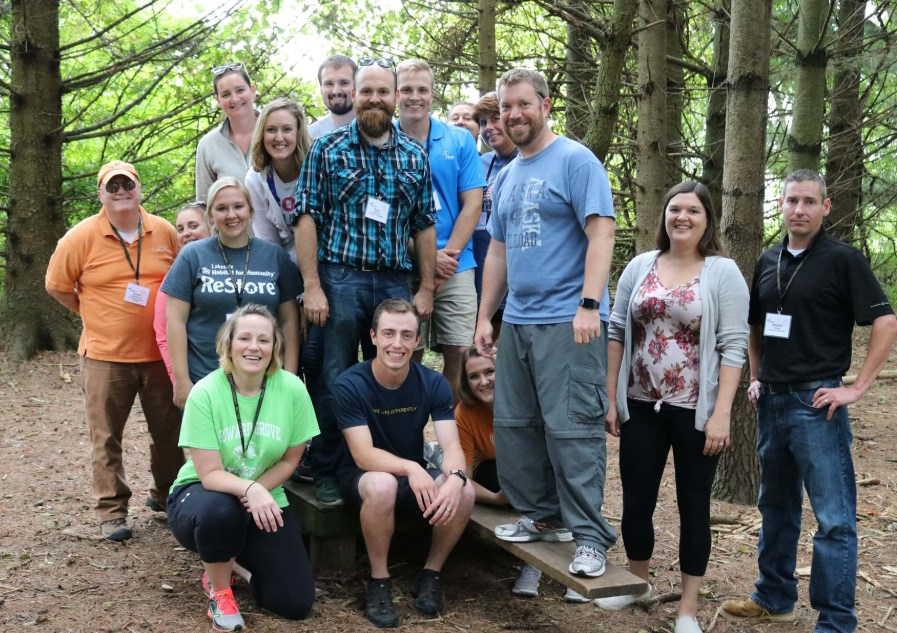 August 2019
A little learning and a little giving!. Rockline WI Operation Core Leadership team spent time together building skills and community at the Team Leadership Center in Sturgeon Bay this past week.

The team had an opportunity to volunteer time at The Sunshine House, by helping with drilling, painting, sanding for an upcoming fundraiser. The Sunshine House raises money for children with special needs and disabilities. https://www.sunshinehouseinc.org/ Great example of people who make it right...together!
August 2019
Supporting our Veterans! Boy do we look good! Here's a quick picture of our booth at the Hiring our Heroes hiring event. The two day event, Attracting, Engaging and Retaining our Heroes was a great community awareness and support of Veterans, Guardsman, Reservists and Family members. Rockline was proud to attend both the learning and hiring event to support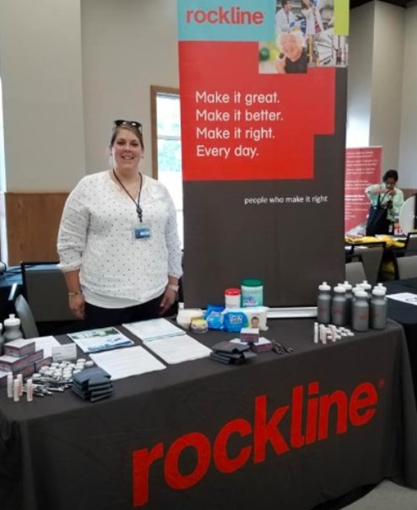 July 2019
Rockline WI Interns/Co-ops getting dirty, pitching in, giving time as part of the Sheboygan County Chamber Community Service Day at Bookworm Gardens, Fresh Meals On Wheels of Sheboygan County, Inc. and Kohler Andrea State Park. Thank you students!
June 2019
Lakeshore Technical College, TECH CAMP, hit the road this summer visiting local companies with tours for their campers. These students are the future of the local workforce and they enjoyed learning about local manufacturers. Rockline is proud to offer opportunties to engage future workforce!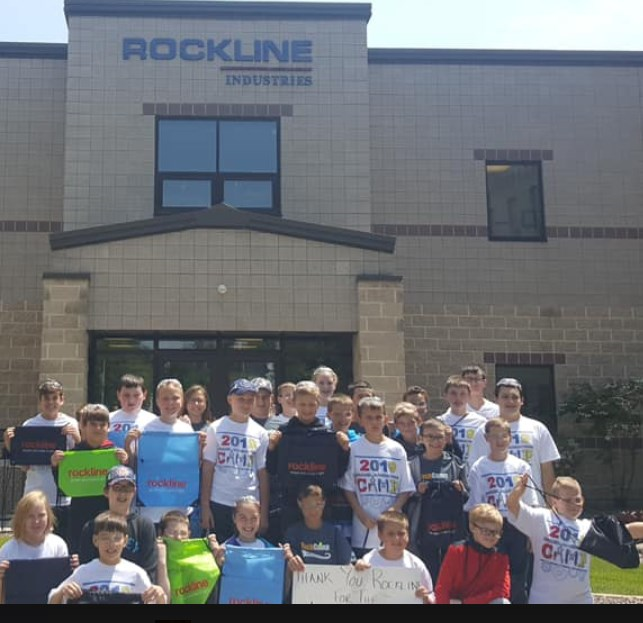 May 2019
Rockline WI associates sporting the cool t-shirts and showing off their strides for National Employee Health and Fitness Day. This great community competition supports wellness and friendly competition! What a great way to get outside and enjoy the weather with fabulous co-workers! Way to go team Rockline for supporting your health!
May 2019
What an amazing event to be part of! Rockline WI, along with 50+ other employers participated in the "INSPIRED to hire" career fair event. This was an opportunity for students to connect with employers and land job offers for summer and/or post- graduation! We are blessed to have INSPIRE in our community to offer career exploration and discovery tools that connect students to career options and employers to their future workforce. Thanks Rockline!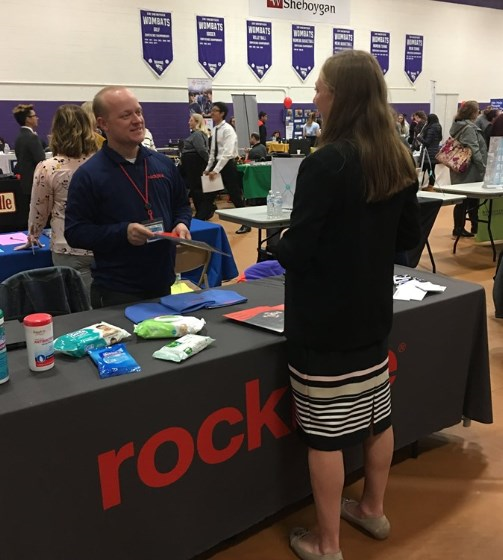 April 2019
No April Fool's here....gift cards, a day off, a WEEK of VACATION are just a few examples of prizes awarded to Rockline WI associates for their pledge/commitment during our recent United Way campaign. Thank you to all who participated in such an important community initiative and representing Rockline proud.
April 2019
Happy to Host! Rockline WI was proud to host the Sheboygan County Chamber's Leadership Group for their Economic Development Day. The Leadership group listened to a presentation on Rockline and took part in a plant tour. It was a great time sharing our history, what we do at Rockline, and why our associates are...people who make it right. Always, proud to partner in our community!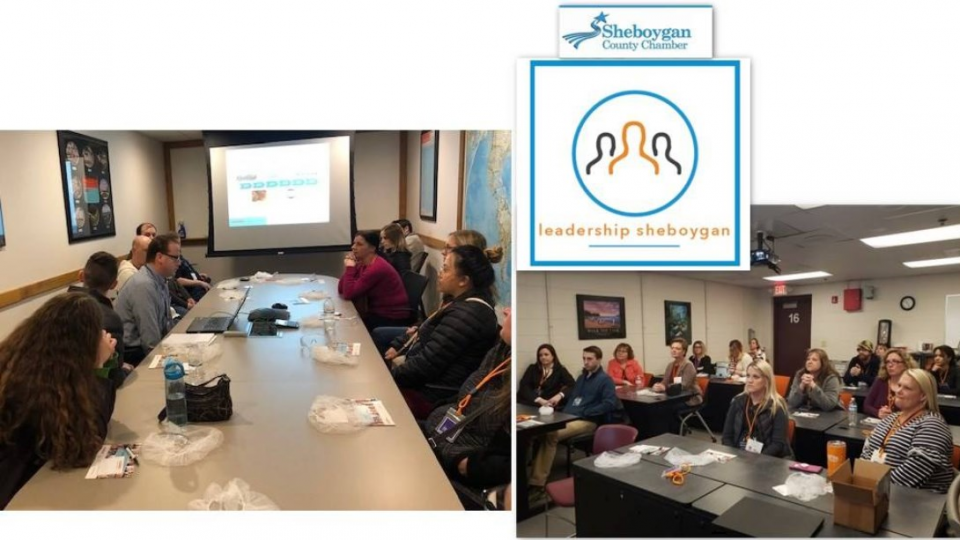 April 2019
Rockline WI supporting STEM as a sponsor for Stemfest! This is an event to get students excited about Science, Technology, Engineering and Math! Great job team! Rockline WI is a proud supporter of educating future generations about STEM and opportunities in manufacturing. The event had STEM activities sponsored by Michigan Tech MindTrekkers, Battle Bots and Innovation for Good challenges.
March 2019
Mentoring future workers! Rockline WI shared helpful hints and a tour to 8th grade students from around Sheboygan County about "landing that job". Rockline is proud to participate in efforts to prepare students for our future workforce!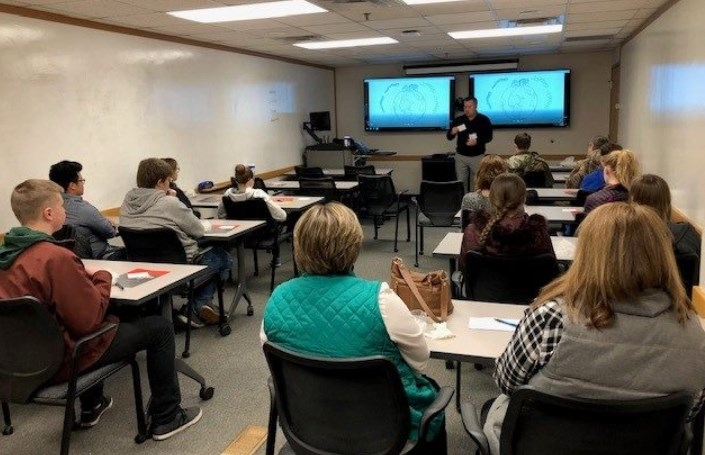 March 2019
Rockline WI Associates rotate monthly volunteering for Meals On Wheels of Sheboygan County. They delivered fresh meals for the elderly, disabled and home bound residents. The best part of volunteering is seeing the smiles on the clients faces and the heartfelt thank you. Meals on Wheels enhances the quality of independent living through affordable, nutritious home delivered meals. We are lucky to have this organization in our community.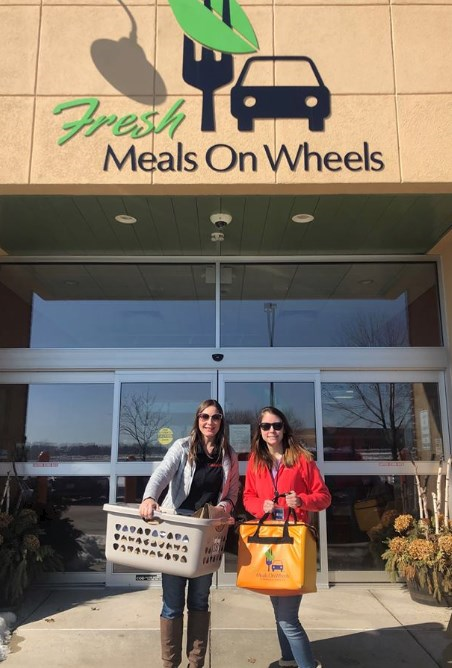 March 2019
Overflowing containers can be found at Rockline WI! Thank you to our Associates for their generosity to the 'Help for the Homeless' hygiene drive. All contributions help stock the shelves of 83 homeless and crisis programs in 15 Wisconsin communities.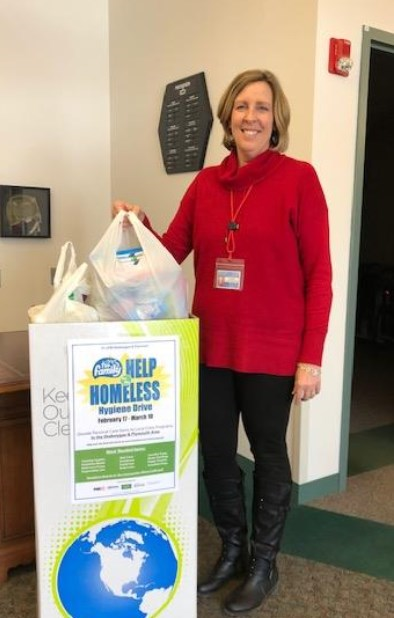 March 2019
Rockline supporting another great career exploration event for Sheboygan County High School Sophmores. Rockline WI is a proud sponsor of helping students find and explore their future. Let's do this Sophmores, explore away!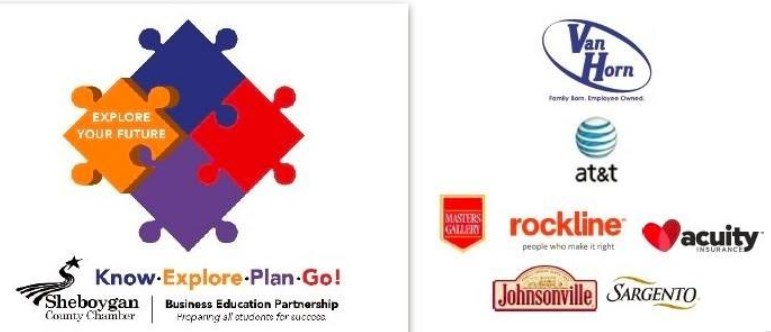 February 2019
Rockline WI is proud to be the recipient of the 2018 Manufacturer of the year award! Congrats to all of our wonderful associates who made this possible! Thank you to Sheboygan County community and other businesses for being a great place to be!
"Alone we can do so little, together we can do so much." -Helen Keller.
Winning 2018 Manufacturer of the Year, by the Sheboygan County Chamber of Commerce, would not be possible without the hard work of our fabulous Associates! Rockline WI celebrated with everyone's favorite treat, ice cream and toppings, and handed out T-shirts to wear the award with pride. Thank you Rockline Associates...you are simply the best!
January 2019
Another example of Rockline supporting community partnerships and networking! Rockline is proud to support efforts around keeping our communities vibrant, safe, and great places to work and live!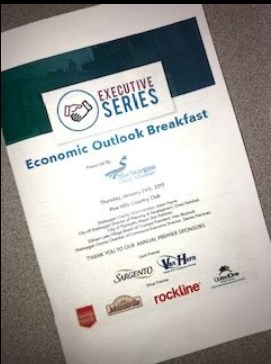 December 2018
Making the holiday bright for those in need, that's Rockline! The Rockline WI Manufacturing Leadership Team volunteered time at Making Spirits Bright by collecting non-perishable food, directing traffic, being a friendly face. Thank you for representing Rockline and supporting this community event.
November 2018
A Thanksgiving event for over 40 years for many families and friends in Sheboygan, WI...the Doug Open Run 4 the Kids event. Thanks to our Rockline WI Associates for attending and for Rockline for supporting this time honored Sheboygan tradition.
November 2018
Rockline WI helped sponsor this great family event to support the Sheboygan County Food Bank. Kicking off the holidays that are upon us with generosity for those in need, ...people who make it right.
Thank you to all the Rockline WI associates and families who came out to help and participate.
October 2018
Rockline WI Associates and families were among the 81 teams and over 2,500 participants at the Hit the Road Cancer Walk/Run this past weekend. Rockline was proud to have a presence at this community event and to everyone who played a part in the planning, a heartfelt THANK YOU.
Thank you for showing your passion to those who have fought and won; those fighting today and those who lost their battle. Just goes to show, we can't do it alone, not in life or work. That is what...
September 2018
Rockline's fabulous mascot, Captain Clean(new logo is coming), showcased his community spirit and race to win at the 2018 Day of Caring, for United Way of Sheboygan County. This annual event demonstrates the true power of collective impact. Hundreds of corporate volunteers, campaign coordinators, nonprofit leaders and community members gather to work together on projects across the county. They dig in the dirt, paint various corners, build walls, ... this list goes on and the impact is broad.
Check out these great pics of Captain Clean! A great example of community and pride for Rockline #peoplewhomakeitright
July 2018
Rockline Associates supporting volunteer efforts with REINS, Inc. This organization provides personal growth, challenge and development through equine assisted activities and therapies to improve participants quality of life. #peoplewhomakeitright #volunteersupport #teambuilding